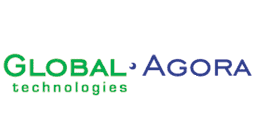 ---

U.S. Technology Company, GlobalAgora, Launches Wireless Shopping in China; Company Partners with World's Largest Shopping Mall to Launch World's First WAP Shopping Service

7/26/2001
LOS ANGELES, Jul 26, 2001 -- GlobalAgora Inc., the California-based technology company, is partnering with the government-owned Wuhan Plaza in Hubei Province, to launch wireless retailing into China.
This is believed to be the first time that WAP retailing has been conducted in this manner anywhere in the world.
The new WAP service will officially launch on Saturday, July 28 at Wuhan Plaza, the world's largest shopping mall, which has an estimated 1 million visitors a day. Customers can buy any of the more than 40,000 items that the plaza offers, simply by punching the order number into the WAP phone keypad.
Whether shopping for a dozen eggs, or the latest in high fashion apparel, the items are delivered to a central location within two hours to be picked up at the customer's convenience. The new WAP service will be introduced to a select group of VIP customers and, soon thereafter, rolled-out to qualified customers who wish to apply for it.
GlobalAgora was founded in 2000 by Nicholas Matzorkis, who in 1994 founded US SEARCH, the number one people locator service in the world, and Nicholas Rockefeller Esq., a leading venture capital counselor. GlobalAgora is believed to be the first U.S. company to launch first in the People's Republic.
Said GlobalAgora CEO Matzorkis, who also developed the patent-pending WAP phone technology: "While its population, and estimated future cell phone penetration were a factor in choosing China as our launch market, big numbers alone are no guarantee of business success.
"What attracted us most was the impressive range of products available in Wuhan Plaza, and other malls across China, and the enthusiasm which the more affluent Chinese are embracing the latest in technology devices and services. While the fashion factor of WAP shopping scores high, so does its convenience appeal -- and we can deliver on both."
Additional functions designed to enhance the efficiency and fun of the WAP shopping experience will be introduced over the next few months, including custom delivery options, instant prizes, invitations to special in-store events, advance notice of featured items and the ability to bookmark products for purchase at a later date.
This opportunity for China-U.S. commercial cooperation in WAP technology was first envisioned by Faye Huang, executive director of the Pacific Rim Cultural Foundation, a non-profit organization which provides scholarships for China-U.S. student exchanges and annually presents an award to a prominent U.S. business, political, or cultural figure of Chinese descent.
"I saw this project as an achievable and rapid means of bringing China to a world leadership role in wireless communication," said Huang.
Wuhan Plaza WAP Shopping will be launched at an official reception hosted by Chairman Mao Sheng Dong, chairman of Wuhan Plaza, on Saturday, July 28. Both Rockefeller and Matzorkis will attend.
GlobalAgora is a privately held corporation with headquarters in Los Angeles. The company specializes in the development of WAP platform technology around the world. GlobalAgora-China is a division of GlobalAgora and is the first functioning WAP transactional platform in China.
Wuhan Plaza is the largest shopping mall in the world. It is part of the government-owned Wuhan Department Store Group, a publicly traded retail operation with headquarters in the city of Wuhan in Hubei Province, China
About GlobalAgora | Demonstration | Opening Ceremony | Chinese News